The Important Things

With all the troubles on Wall St
And the wars all over the world
Anger takes over and before long
Ugly words and threats are hurled

Hard to remember whats important
Like the family and friends who care
Its just to hard to accept the change
Or admit that life is not always fair

I think we should all be thankful
For all the blessings we've known
They may have to do us for a while
And it'll do no good to cry and moan

Does anyone really think anymore
That our best days are still ahead?
Its been an awesome time so far
Going where we once feared to tread

But now we have to roll up our sleeves
Getting the country on the right road
We all share in using up her bounty
Now we all need to carry our load.

We owe this to the new generations
That won't get to test their dreams
Unless we do the right things now
'Cause we're falling apart at the seams.

Just look at this as a speed bump
And not as though its the end
Lets rejuvinate our pioneering spirit
On this our future may depend


---
---


My Guest

The old man down on the corner
I never did know his name.
He just died early one day
seems his name was James.

No family was left the obit said
He had an old dog called Baxter
Now laying at the front door.
Just whimpering for his master.

Now the neighbors don't like it
The dog carrying on that is
So I take a leash and a treat
and take him and his food dish.

I don't know why I did this but it
broke my heart to hear him cry
And I got the dog a warm blanket
to make him comfortable and dry.

Now that was two years ago
And it took a bit of time and tact
To get that old dog to trust me
So we just made a little pact.

But he was never truely mine
Old James was ever his master
I think he knew I loved him too
And he was faithful Old Baxter.

Now Old Baxter died today
To be reunited with Old James
I'll miss my long time guest
And yes I feel a twinge of pain.



---


When I Take Leave of This Life

I don't know where I'm going
When I take leave of this life
I've already been to heaven
Just being a mom and a wife.

I've never had a lot of wealth
Nor many material possesions
But the laughter of my children
Made a joy of my discretions

Their smiles were like treasures
That nothing else could duplicate
As they clung to my mind and soul
Never could anything earthly replace

I will always love the simple things
Like the first blooms of spring and
The coolness of a summer garden
And the warmth of a helping hand

My friends and lovers ever true
Made my lifes journey the best
So I can go with joy in my heart
And you'll know I'm truely at rest.



---
---


My Favorite Pictures

I have a lot of pictures
of all of you, it's very true.
But the ones in my mind
Are my favorite ones of you.

I see you in the elderberry patch
stomping the fruits in a big tub.
"Making elderberry wine Mom"
Your feet,Oh how I had to scrub.

I see you with all your friends
On that rope swing in the barn.
Gliding high in the rafters
Out at the old farm.

I see the old dune buggy
The boys made from an VW
And the fun you all had
As you rode through that puddle.

I see you girls dressed
In the costumes I made
Of an old sheet and net
for the bridal parade.

I feel the togetherness that we had
The home made jelly was warm still
When spread on home made bread
And we ate til we had our fill.

Remember the mean old rooster
He slashed my legs til they bled
I traded him for 2 bushels of peaches
So in winter we would be well fed.

I see you with your first dates
And watching all of you grow.
And I wish you all were little
More than you will ever know.

Now you have your own lives
And your memories to build.
I hope your's will be treasured
And these days with joy be filled

So take a lot of lovely pictures
to look at whenever you can.
But keep some pictures in you mind
That you can bring up on demand.




Solitude

There is something to be said for solitude
When the ones you loved have gone away
And you can summon up all the memories
That will help you get through another day.

You may not be able to stop the tears
Reliving the moments of your time
That span the many decades past
Again perusing every single line.

Though nothing is very spectacular there
Its the greatest story in your repertoire
Be it the great things like your wedding
Or the little things like a pressed flower.

You see your self at nineteen again
Dancing with the true love of your life
Hoping the feeling would never go away
And that you would be the perfect wife.

But while we're living this life of ours
Sometimes we take it for granted
Wishing for something more and not
Aware that we have what we wanted

Time then takes all but the memories
We view through eyes filled with tears
And if we're lucky they will be enough
To sustain us through the later years.



---


A New Day

It's the dawn of a new day
A promise of a fresh start
Building of a new America
Fueled by our mind and heart

Lets not waste time lamenting
The years we have squandered
The mistakes we all made or
The pain we have now incurred

We have to think of our children
And generations yet to come
We've got to stop taking it all
Not leave them even a crumb

We are the keepers right now
Both fiscal and environmental
These are in such urgent need
Everyone needs to head the call

Let us all learn from our mistakes
And lets learn not to be so greedy
Cause when all is said and done
Thats how we all become the needy.

---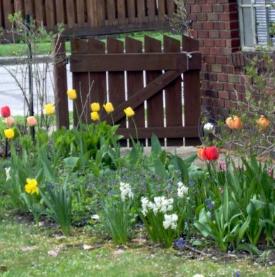 ---


Once Upon A Time In America

Once upon a time in America
It was Utopia without a doubt
We all could attain our dream
And the people had the clout..

This didn't last for long I fear
We were lazy and apathetic
Liberties were squandered
Voter numbers pathetic

We clung together in groups
Saying we were Irish or German
Many are third generation here
It's time to be an American.

We affiliated ourselves together
In political parties we supported
Sometimes not knowing at all
What policies they purported.

We did not know the wonders
Available to us in this new land
We just used everything up
Expecting more at our command.

We just didn't pay much attention
To the policies that now threaten
To take away the American dream
Time may have called us to reckon.

So its time to be a good patriot
Bring prosperity back to the USA
And tell the politicians to shape up
And immediately do as we say.



---


My Summer Vacation

Now that I'm getting on in years
My gardening is rather limited
My travels not worth mentioning
As to my home I am committed.

My jaunts to the farmers market
Are as exciting as it's going to get
But it's a pleasure I look forward to
It's all a homebody could expect.

First its the trips for the berries
For the pies and the jelly jars
The early veggies come along
Just what a good salad requires.

Now the tomatoes and peppers
Will fill my shelves and freezer
Soon will be the fruit and corn
You can bet that's a pleaser.

Fall will be arriving soon after. with
The sweet smell of crisp apple cider
And wonderful robust pumpkins
Ever spreading themselves wider

My pantry will be full of the bounty
But I think that may be the best part
My friends have shared the harvest
And this way we nourished our hearts..



---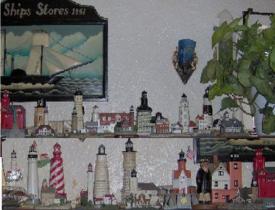 ---

I Love You

I tell you often that I love you
And you smile and say I know
You think that I'm just too mushy
as in your ear I whisper low.

But I think you should hear it
How deeply I love you today
For one of us will still be here
When the other has passed away.

I hope I've shown you every day
How much you've meant to me
And if it's you who remains here
My memories will bring you glee.

And if it's me who's left behind
I'll have you etched in my mind
Your smile, your frown your love
Will be close and easy to find.

But while we're here together
Let's savor every precious day
And Live and love and laugh
Like neither will ever go away.